I've recently started having Fridays at home with my daughter, just me and her. She starts big school in the autumn and I thought we might as well make the most of our time together before that start. We don't have a specific schedule or plan on these mummy-and-me days. But there is one thing that she always wants to do: bake!
She knows that I bake for my job, so the experience of getting into the kitchen with me and 'helping' is just totally thrilling to her. She's even taken to inventing her own recipes! She came up with the plan for a peanut butter cream pie with pretzels in the crust – I shared that video on my socials.
I think baking with kids is one of the best ways to make lasting memories. An all-round sensory experience is more likely to stick in their brains and resonate later in life. I have this fantasy of Ingrid, 25 years old, eating a pretzel dipped in peanut butter and suddenly remembering that pie she invented way back when. That's obviously pure fantasy right now, but we know that taste and smell have a particularly strong connection to memories. And at any rate, baking together is a great opportunity to work on important life skills.
Benefits of Baking with Kids
There are many important life skills that children will develop when baking alongside a grown up. There's the real obvious stuff for child development – following instructions, numeracy, and literacy are all a given when it comes to reading and creating a recipe. Even if your kid is too little to read (like mine) they'll start to recognise labels and branding – this blue bag is flour, the white one is sugar, etc. But there are less obvious skills that your kid is developing too. Think of personal safety; they're learning not to stick their hands into the electric mixer or that touching a pan straight out of the oven will hurt! Your kid will also learn problem solving; I've spilled some batter so how do I clean it up, and how will that affect my cake? Perhaps I'm a little biassed, but I think the learning and development opportunities in baking are unlimited.
Quick story: I have a vivid memory of sitting around a dinner table as a child. My parents had guests round. I don't remember who exactly the guests were except that they were not adults I was overly familiar with. I remember my mum bringing out dessert and telling everyone, "Stephanie made this dessert!" I felt so proud and suddenly so confident at this table of grown ups. I piped up to explain the process of how it was made and why I chose certain ingredients and what little extras I added to make it special. Again, I don't remember what the dish was, but it was probably pretty basic. It didn't matter; the fact that I had made it myself and others were impressed – I felt like the world's top expert in the culinary arts!
It's no surprise this is one of my core memories. It's something I consider a lot now as a mother. Never underestimate the confidence boost your kid will get by watching their creations come to life.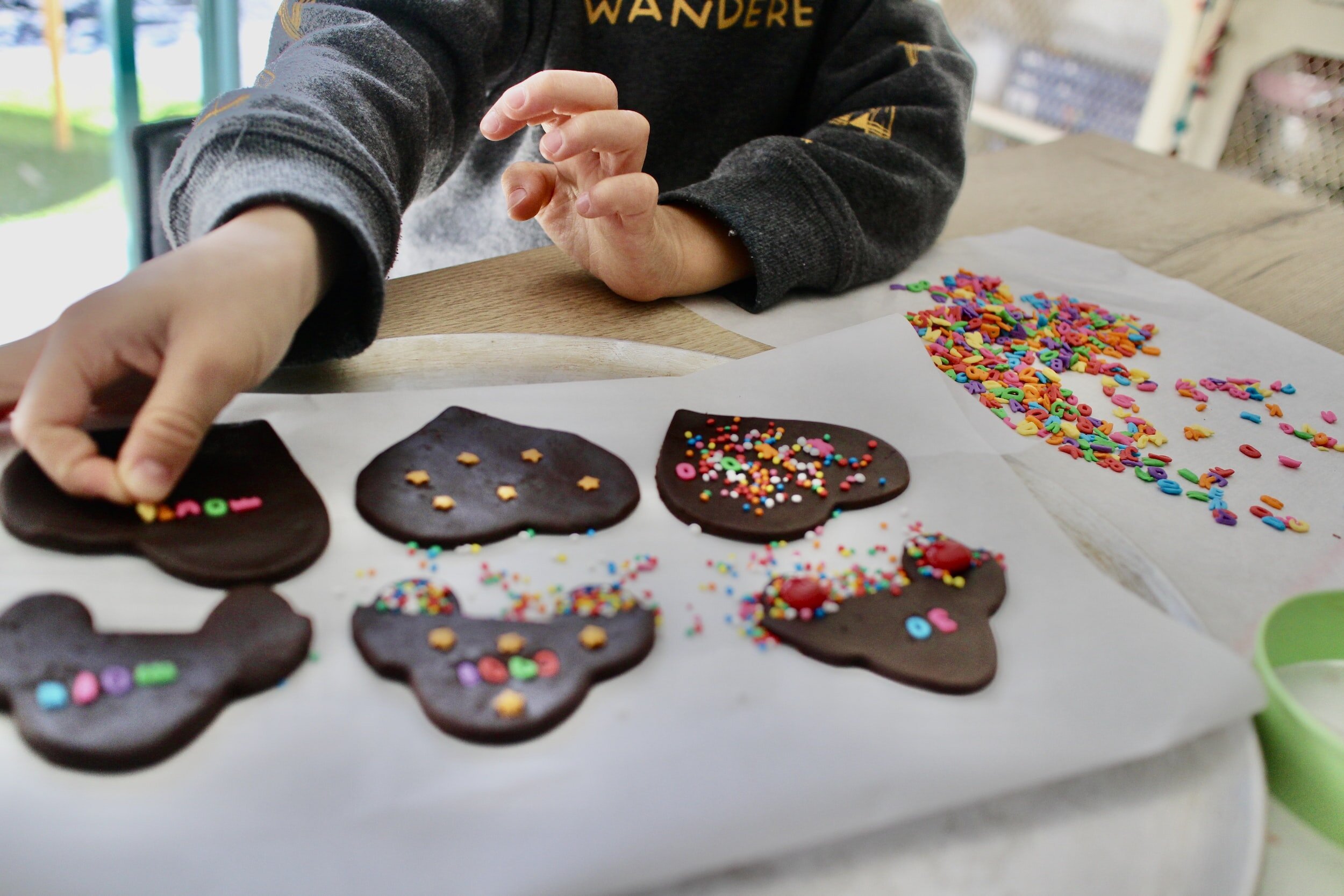 Tips for Successful Baking with Kids
There's no doubt that baking with your kids requires a good dose of patience. I think, though, that as long as you are prepared you can enjoy the experience just as much as the little ones. Get all the equipment and ingredients ready beforehand. You may even consider measuring out your ingredients before you invite the child into the kitchen. (Or you know, get a baking kit that comes with all the ingredients pre-measured for you).
Embrace the mess – I honestly cannot say this enough. Your kitchen will get messy when kids are at the helm. That's ok. It will be clean again later. You want your little ones to feel safe and welcome. They aren't going to be having fun if you are constantly fussing about every slip and spill. And remember that the whole point is for your kid to have fun. Their creativity will blossom when they're in a safe and fun environment.
Speaking of safe, maybe not too safe. Is this bad advice? I don't know maybe, but hear me out. Challenge yourself to let them do something that is maybe just on the edge of their comfort zone. Now, I'm not saying to plonk your two year old down in front of a vat of hot oil to make doughnuts. But allow toddlers to cut fruit with a butter knife, reception aged kids can take cupcakes out of the oven using oven mitts, bigger kids can flip pancakes. Taking risks is scary, but also has the potential to be immensely rewarding for both you and your child. Of course, no one knows your kid better than you. It's your job to make sure they aren't in any serious danger. But just think of one task where you can push the boundary and allow your kid to take some risks.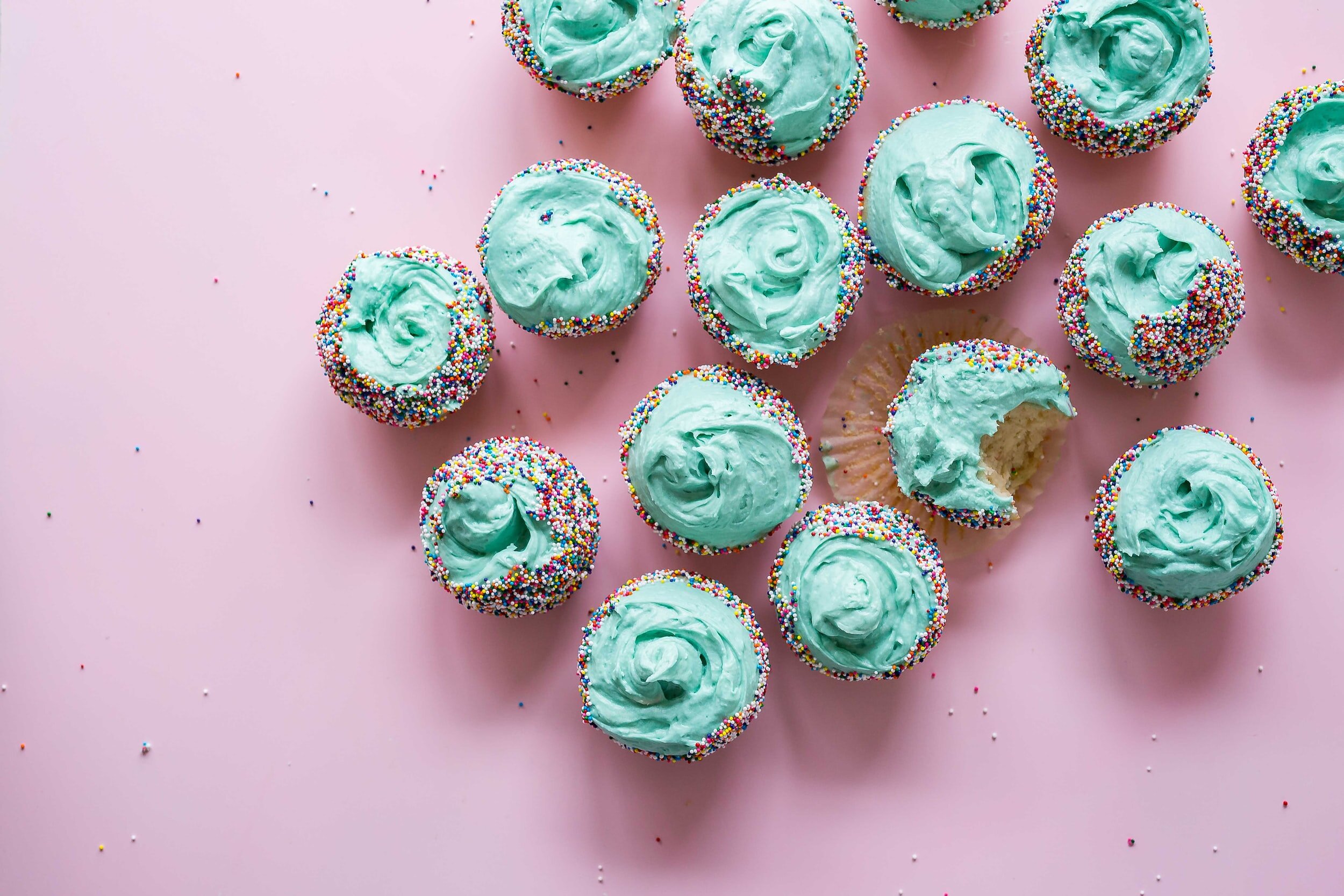 Fun Family Baking Activities
The sky's the limit when it comes to recipes your family can enjoy together. But here are a few of my favourite activities that have made baking extra fun with my daughter:
Flip through recipe books together. Particularly ones with vivid pictures. The kids can choose what they want to make and then feel even more ownership over the end result.
Healthy breakfasts. I have found no better way to make a kid eat a healthy breakfast than letting her make her own carrot bran muffins. Just saying.
Decorating cookies. It's a classic for a reason. Every kid will love playing with coloured icing and sprinkles to decorate festive cookies. It's great for holidays like Christmas, Easter, Halloween… but truly you could make it work for pretty much any theme you like. I have some dinosaur cookie cutters in the cupboard just waiting for a paleontology/baking day.
Dessert for guests. See story above! Your kid will love being involved in the prep for welcoming visitors, and nothing could make them more confident than seeing people enjoy their special creation.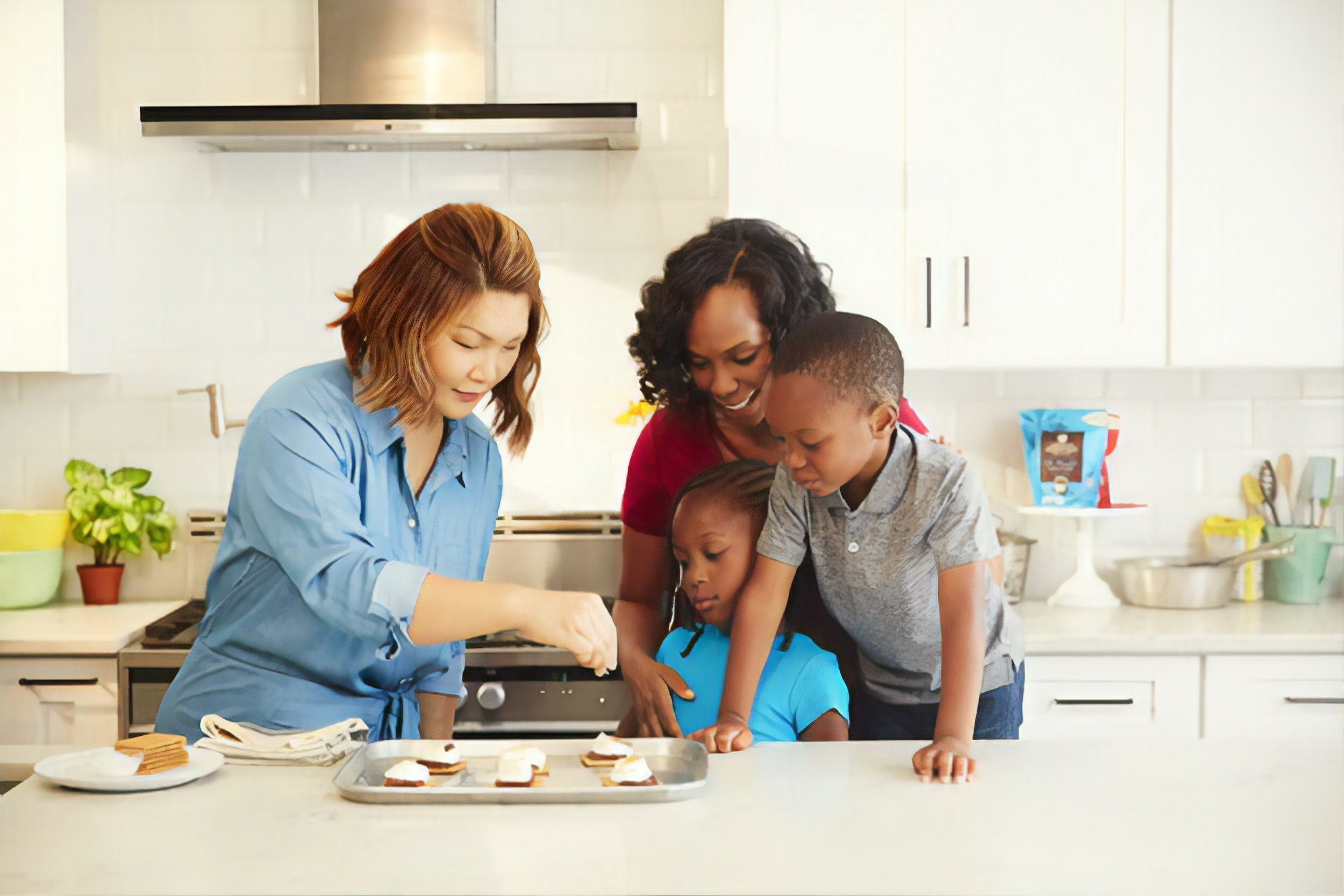 Many of my best memories from childhood are in the kitchen. I bet many of your best memories are too! I'm having so much fun creating memories with my daughter as she grows up. I just hope that she'll look back on this time as fondly as I do. And at the very least, I'll be confident she can follow a recipe by the time she flies the nest.
I encourage you to get in the kitchen with your kids. Make it a tradition – maybe once a month? You won't regret it. If you're feeling overwhelmed at the idea, then try starting with one of my baking kits. If you're ready to commit to baking as a family, then my baking subscription might be right up your street. And don't forget to reach out to me and share your stories of baking memories! I'm always up for a good chat.