At the start of this week I had approximately 5,645,344 things on my to-do list. All of them were a priority and none of them could wait 'til later. So how did I get on top of it? Well, I melted into an emotional puddle and spent the whole of Monday on the sofa, under a duvet, watching trash tv.
Can you relate? I think it's pretty common that overwhelm leads to inaction. It's easier to ignore the list and try to forget it than it is to prioritise and cross off a few things. You don't need me to tell you that ignoring your to-do list isn't really the best approach, even if it is the easiest. If you ever feel like you can't bear to even start a project because it is just too big, the story of how I actually, finally got started building my business might help you.
I remember so clearly in spring of 2020 going out to walk the dog with my husband. It was peak lockdown when we were only allowed that one walk a day, so it was precious time outside of the house. I was chatting about how I felt deep in my gut that it was time to start working on Treehouse Bakery (it didn't have that name just yet) but that I was scared. I didn't know where to start. It felt too big. At a time when the whole world was together in a collective feeling of vulnerability, it somehow seemed a little easier to speak my fears out loud.
"What do you feel most excited about?" John asked me.
It was a weird question when I was gushing about how scared, apprehensive, and vulnerable I was feeling. Surely the better question was "what are you afraid of?" or "what could go wrong?" But that's not what he asked.
"Testing recipes," I said. I didn't even think about it. I just said it. I just reacted. I had ideas for what recipes would work, and how I could tweak them to fit this format. I could picture myself in the kitchen; I could imagine the feel of ingredients in my hands; I could smell the bakes in the oven.
"Start with that," John bumped my shoulder affectionately, "Then see where you're at."
I still don't know if he was being strategic with this advice, or if it was just what came to mind in the moment. But this conversation sticks in my mind and I think back to it often. The truth is that if you have a dream/ an idea/ a plan for a project, no matter how overwhelming it might seem, there's something there you are excited about. There's something you really want to do. Among the tedious tasks, the great big unknowns, and the overwhelming skill gaps, there is something you know how to do and you feel excited about. Start there.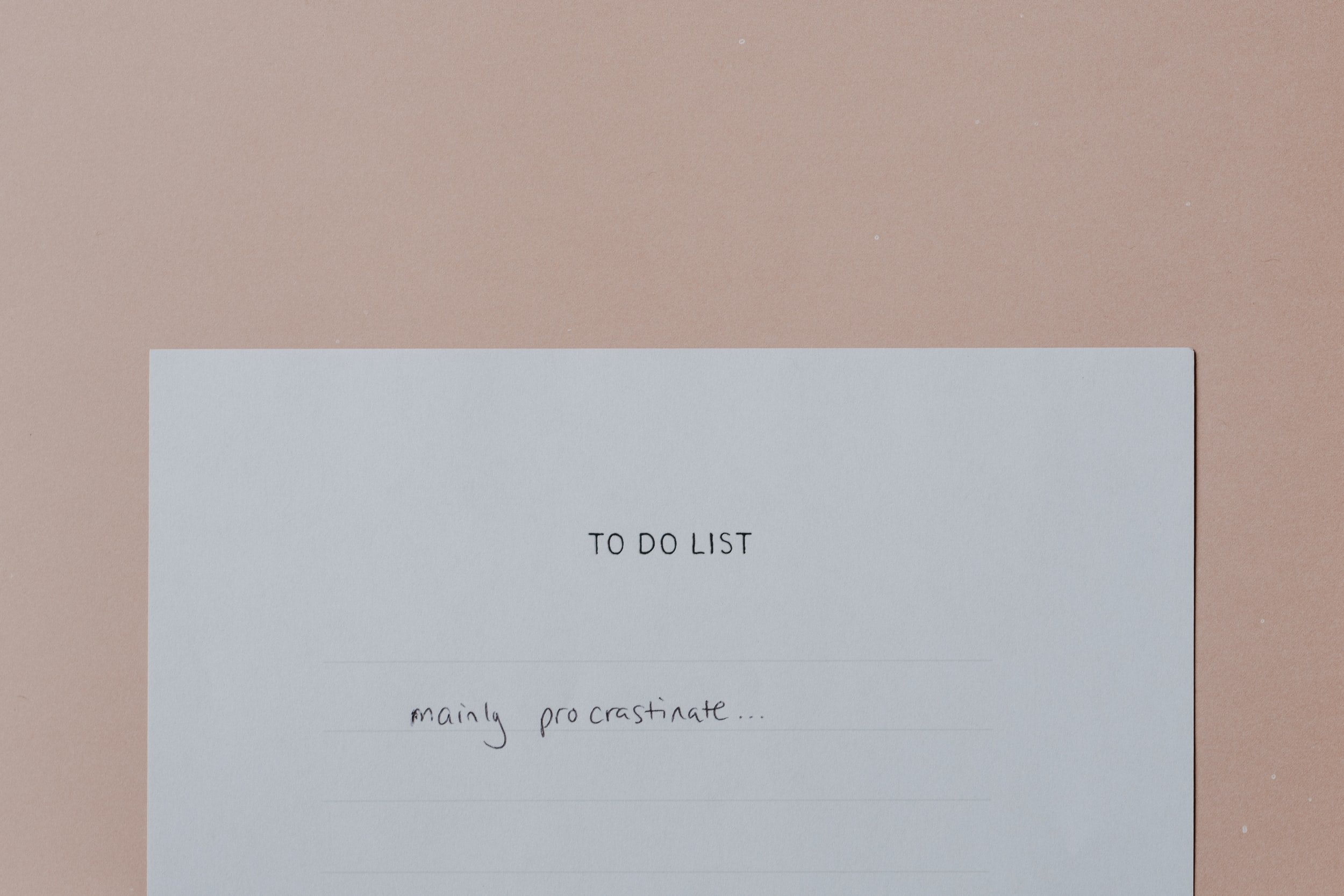 For me the scary things were: sourcing packaging, building a website, marketing, and logistics. The fun exciting things were: writing recipes, testing recipes and branding. So I started with those. And the boring truth is once I got started, the rest of the stuff just followed naturally. Once I had a few recipes I knew worked, it was much easier to identify what kind of packaging I'd need and how it would get delivered to customers. Once I had a brand kit I was happy with, I could picture what I wanted my website to look like, and what tone of voice my marketing would take. Within a few months, the things that had once been so daunting and seemed so impossible were becoming second nature to me.
I'm still no pro, mind you. There's plenty to learn. But I'm not afraid anymore. I don't feel frozen by overwhelm. Well, not all of the time anyway. And hey, when all else fails, one day hiding under the duvet can't kill you. This week I eventually cut my to-do list down to 4 or 5 things and crossed them off one by one.
Have you ever turned a dream into reality? How do you tackle overwhelm? If this is all one step ahead of where you're at, then check out my blog about how I never thought my dream was possible.
Do you ever feel overwhelmed when it comes to baking? If you do, then why not try one of my baking kits?